英文自我推荐信
  在人们素养不断提高的今天,推荐信不再是罕见的东西,通过推荐信,可以达到展示申请人才能的目的`。那要怎么写好推荐信呢?下面是小编帮大家整理的英文自我推荐信,供大家参考借鉴,希望可以帮助到有需要的朋友。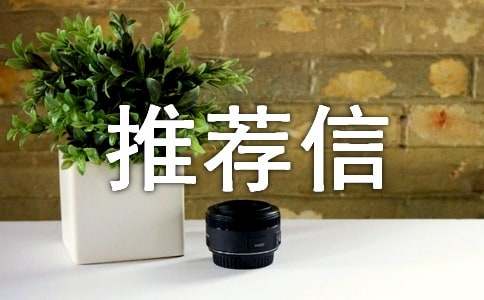 英文自我推荐信1
  Specimen letter
  Dear Mr. Moore,
  I wish to apply for the position as waiter mentioned in your advertisement in the local newspaper of May 8. I believe that both my working experience and personal character will prove qualified to your position.
  I am at present a fourth- year college student. In order to pay for my expensive tuition, I have taken up different part –time jobs up to now, and one of them was as a waiter in a three-star restaurant for four months. Therefore, I am very familiar with the requirements of the job as waiter. Moreover, I myself like the job very much and I think my personality is well suited to working as a waiter. I am a very friendly person who can quickly establish rapport with people of all age. In fact, my former boss was surprised at both my incredible stamina and efficiency in dealing with customers' orders.
  My resume is enclosed, but I would like to meet with you at your earliest convenience. You may reach me at this number **********after 7:pm any day. Thank you for your consideration of my application.
  Yours faithfully
英文自我推荐信2
  Dear Sir or Madam:
  It's greatly appreciated that you can share your time to read my self—recommendation letter. My name is Yu Ting. Majoring in English, I will graduate from Neijiang Teachers' college in June 20xx.
  "Only after polishing, the sword will be sharp; only after suffering sever winter, the plum blossom will be fragment." After four—years' heard study, I have possessed the quality to be a qualified graduate.
  Four—years' hard working arms me with solid specialized knowledge. Now, I have mastered the basic English skills: listening, speaking, reading, writing and translation; and also have a good knowledge of grammar, phonetics, linguistics…. Moreover, extensive reading has broadened my mind. It acquainted me with western countries' culture and custom. Heard-working also rewords me with high scores in examination.
  With a perfect mastery of specialized knowledge, I also developed myself in all-round way. I have been paying special attention to foster my managerial ability, coordinate ability and cooperative ability. So I have dong lots of jobs in my college life, such as working as a branch secretary of the group, an English teacher of Jianming English Training School, a salesman…I have not only dong a good job but also have leant a lot from such experiences.
  Additionally, my self-confidence, industry, and enthusiasm pave the way for conquer the difficulties witch would occur in future work.
  My attribute has prepared me for making an immediate contribution to your company. Your trust and my ability will make us to create a new marvel together. I welcome the opportunity to meet with you to further discuss my qualification and your need. Thanks for your time and consideration.
  Your sincerely,
  Yu ting
英文自我推荐信3
  to whom it may concern,
  please accept my recommendation for a young man , in my opinion, who enjoys a unique enthusiasm for and ability in the study of law. in all facets of fu-ping wangs record, from his academic to extracurricular to community work, i think the academic committee of your prestigious ll. m. program stands to gain an invaluable asset to next falls incoming class, if you accept this prospective student. he has managed to set himself apart from his peers in the law department of taiwans most acclaimed university. nfu sends each year the nations best and brightest students to american graduate programs, and it is my pleasure to recommend fu-ping wang as yet another example of this excellence.
  as his undergraduate professor i taught mr. wang in two classes pertaining to his major, criminal policy and criminology. he finished in the top 10% in each class. i remember his being an active member of class discussion, a coordinator and conveyor of student opinion. in all completed assignments there was special attention to detail, a special creativity and motivation in opinions and theories that was absent in the majority of his classmates. to say the least, he possesses the necessary reasoning facilities and intelligence to take on the rigorous curriculum of an ll. m. program. i am confident of this fact.
  but there is more to mr. wang than just another candidate who possesses the necessary intelligence and scores. there is his unique enthusiasm for his area of study and its real life impact on the community in which he lives. one senses there is a larger call to duty when he states it is his goal to become a successful legal practitioner. i have noticed a strong affinity for placing a practical application on his academic and research focuses. while too many lawyers have entered their respective field too idealistic to placate the gulf between class and the courtroom, mr. wang has illustrated the competence and maturity to reason the difference between the abstract and the reality of this tough profession.
  more specifically, i am referring to his work on the judicial reform foundation, where he began his practical legal training and volunteer work while still an undergraduate. i trust his abilities to help someday reform taiwans legal codes to match the progressiveness of its present political, social and cultural development. while many of his peers are complacent with and poised to become corporate lawyers, his place will be in the community with the people who do not possess the affluence and education to know fully their rights and duties as citizens.
  i think that the uniqueness of his record speaks for itself, and i applaud his decision to attend the prestigious academic environment in the united states for her ll. m. degree. it will provide him with even more legal framework and precedents to meet the trying conditions taiwans rapidly demoractizing society will meet in the coming decades.
  sincerely yours,
  john wu
  professor
【英文自我推荐信】相关文章:
1.英文推荐信
2.求职英文推荐信
3.老师英文推荐信
4.英文推荐信2篇
5.英文推荐信6篇
6.英文推荐信3篇
9.就业自我推荐信